WHAT IS THE INTERNATIONAL POULTRY & PIG SHOW?
Japan's one and only
specialized poultry
and pig farming exhibition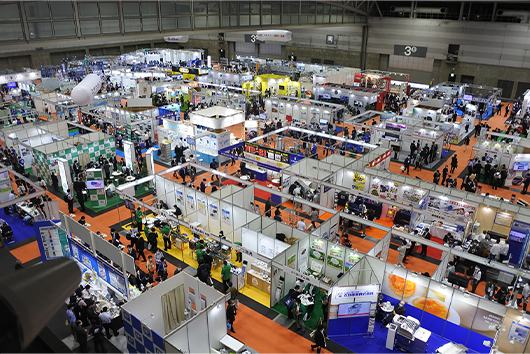 The purpose of the International Poultry & Pig Show (IPPS) is to help modernize and increase the efficiency of poultry and pig farming management and related tasks, and the show offers the opportunity to exhibit the world's latest and most advanced facilities, mechanical equipment, materials, and technologies related to everything from egg-laying hen, poultry, and pork production to logistics in one place.
The IPPS is Japan's only specialized poultry and pig farming exhibition, and, when we held IPPS 2022—the ninth such show—we welcomed 229 exhibiting companies and organizations (which ran 929 booths) as well as 22,664 visitors in spite of the ongoing COVID-19 pandemic, which showed that industry stakeholders have high expectations for the show.
The upcoming IPPS 2024 show will be held at Exhibition Hall 1 of Portmesse Nagoya, which was completed last year. The show—made possible by the collective efforts of poultry and pig farming stakeholders—will provide the opportunity to gather the latest relevant technologies in one place to reduce costs by significantly streamlining production and logistics and to provide customers with eggs, poultry, and pork as the "safety, reliability, and quality food products" that customers demand. More specifically, the show will continue to help stakeholders improve their productivity while also establishing a vision for the future of the new poultry and pig farming industry.
EVENT
OVERVIEW
International Poultry & Pig Show 2024 (IPPS 2024)

10:00 a.m. to 5:00 p.m. (or 4:00 p.m. on the last day)
from April 24 (Wed.) to 26 (Fri.), 2024

General admission 1,000 yen (including tax)
*Admission is free for anyone who pre-registers on our website.

Portmesse Nagoya Exhibition Hall 1

Japan Livestock Industry Association

Ministry of Agriculture, Forestry and Fisheries,
Aichi Prefectural Government, City of Nagoya,
The National Association of Racing,
and Agriculture & Livestock Industries Corporation

Japan Poultry Association,
Japan Pork Producers Association,
and Japan Chicken Association

National Federation of Agricultural Cooperative Associations,
Japan Federation of Poultry Farms Co-Operative Association,
Japan Feed Manufacturers Association,
Japan Swine Farm Business Cooperation,
Japan Veterinary Products Association,
Japan Livestock Technology Association,
Japan Poultry Breeders & Hatcheries Association,
and Japan Egg Breeders Association

Target number
of visitors

250 companies and 950 booths
(including the Food Area)

Poultry producers
Pig producers
Companies related to poultry and pig farming
Egg hatchers and hatcheries
Distributors
Processors
Treatment Plant Operators
Material related parties
Related ministries and agencies
Local governments
Consumers
Agriculture, technical students
Other
ACCESS
Portmesse Nagoya
Exhibition Hall 1
2-2 Kinjo-futo, Minato-Ku, Nagoya City 455-0848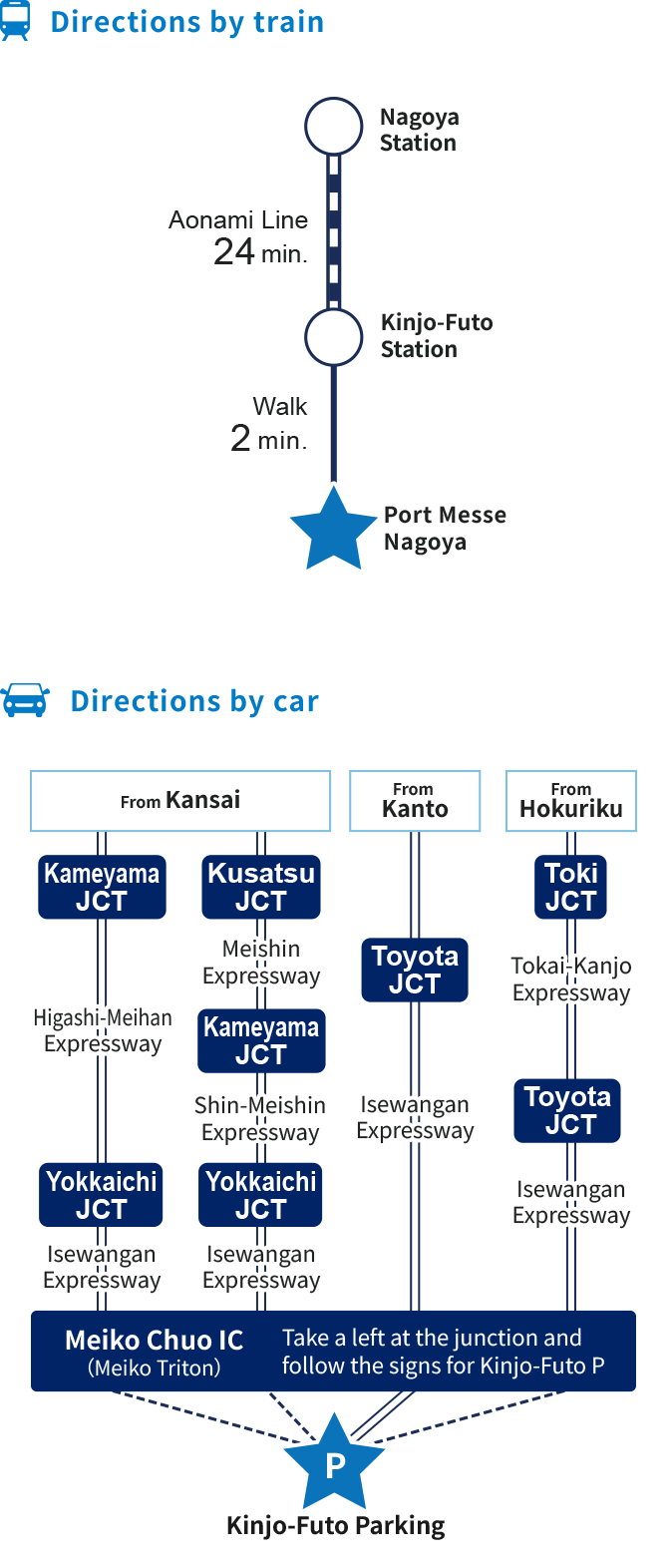 INQUIRIES
International Poultry & Pig Show
Secretariat Office
No. 2 DIC Building, 2-16-2
Sotokanda, Chiyoda-ku, Tokyo 101-0021
SCHEDULE
Exhibition schedule
1

Please use the exhibition application
form to apply.*Note that we do not accept paper applications.

2

The Secretariat Office will confirm application details after the exhibition application deadline and then issue exhibition-fee bills starting in early October.

3

Please pay your exhibition fees via a bank transfer.
Once we confirm your deposit,
your exhibition application will be considered finished.
Overall schedule (planned)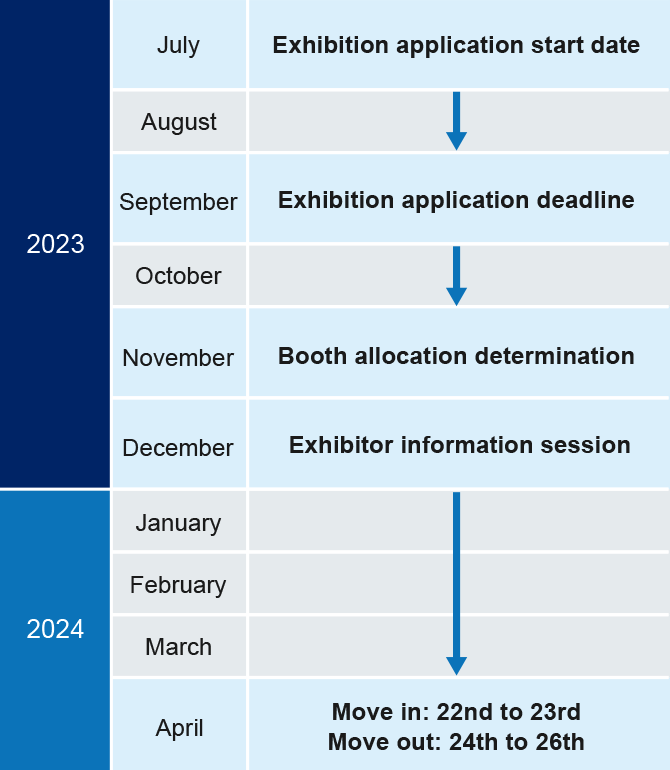 The exhibit guide